Dear Parents and Guardians,
Here is programming, at a glance, for the rest of November 2018.
Les sciences: On Wednesday NOVEMBER 21st, students will have a written test on these two systems of the human body:
le système digestif

le système nerveux Bonnes études, les étudiants!
Students have brought their Science duotang home today (Nov. 12th) and can keep it home until the test. We will do our Science lessons and keep them in a file folder until then. Please return the ziplock with the duotang, on the day of the Science test. Merci!


We are continuing to learn more about the systems of the human body.
Les études sociales: During our Aboriginal focus, students will be introduced to the Indigenous Fundamental Teachings (i.e. Everything is part of a never-ending circle) as well as the concepts of Dreamcatchers and the Medicine Wheel.
Le français:
Curriculum expectations that we are working on:
A.Listening to understand: Students will:
1. ask for clarification while listening.
2. listen, with understanding, to what others say while participating in interactions about familiar and academic topics.
B. Speaking to communicate: Students will:
take turns and remain on topic.

speak in French.
C. Writing: Students will:
determine, with support from their teacher, their purpose for writing (i.e. descriptive text).
D. Reading: Reading for comprehension: Students will:
1. continue reading leveled books and answer questions in a written form

Please continue to encourage your child to work at home, on French assignments (i.e la dictée, la lecture as well as studying for future tests that will be written in French! ).
This is really paying off!
PS: For rescheduling my parent-teacher interviews, I was thinking of keeping the same TIMES that you had originally scheduled and wanted to have them on Wednesday November 21st. Send me a note, in a sealed envelope, with your child, stating if this works for you (i. e. Your name, your time and the date! Merci beaucoup!)

Sincerely,

Madame Prévost-Charlez
Powered by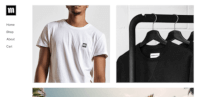 Create your own unique website with customizable templates.